Attract more success and the right customers by truly showing yourself.
It's your time to shine.

Anja-Katharina Riesterer –
Authentic marketing, media studies,
digital communication.
Authentic marketing is for you when….
… you know that you can achieve much more with your business than you currently are. You find yourself wondering: You find yourself wondering: Why do the wrong customers approach me – or none at all?
… you have had enough of inauthentic strategies and anonymous marketing webinars.
… you value authenticity, clarity and being professional.
… you want to understand and improve your communication professionally, without being constrained and stressed by rules and strategies. Let the right people become your customers!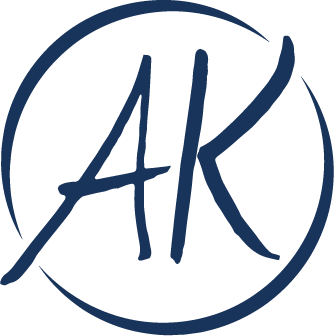 Your authenticity attracts
what's best for you.
Anja-Katharina Riesterer
This is what you get here:
be successfully visible with your next-level online appearance
( website , social media , etc.)
appear on channels that you enjoy and that help you advance
Really understandcommunication and use it honestly
attract the right people as your customers.
You wont get this from me:
feeling stressed by marketing strategies

a focus on reach and numbers – you won't believe how successful you can be if you adress the right people, regardless of how many there are.
unprofessional wishy-washy communication.
Marketing support VIP
Availability of dates from November
Four intensive weeks together for your effective visibility.

Together we design and optimize your authentic internet presence (social media, website, etc.) from texts and slogans to photos, videos and colors. Included: mindset & empowerment to share your true gifts with the world.

4 sessions of 70 min. + very individual accompaniment by email /WhatsApp, whenever you want.

After 4 weeks additional single weeks can be booked.

Price in euros plus VAT
Marketing Consulting
Availability of dates from November
If you've worked with me before or have a single, specific request.

You want more of the right customers? You need input or ideas for texts? Don't know how to put your current offer into words? We'll do that here!

online, 60 minutes + preparation by e-mail/WhatsApp/Signal

Price in euros plus VAT
15 minutes initial consultation
If you have questions or want to find out which offer suits you.

online, 15 min.
YOUR TIME TO SHINE
Positioning and brand building course
12 weeks. 10 seats.

Coming soon.

Waiting list price: 1400,-

Price in EUR plus VAT
I have advised and supported over 70 people and companies from Germany, Austria, Switzerland, Italy and Sweden.
"I used to think that marketing was superficial and manipulative…"
Hello, I'm Anja-Katharina! Initially, I wanted to be a journalist and always thought that marketing was pretty superficial and manipulative. But with a few " coincidences " life made sure that I grew into exactly this area. And I experienced the exact opposite. Marketing can be very honest, deep and profound and it is connected to one's personal energy and development. You can use all marketing tools very authentically.
If you have a great service, creative offering, or product that can enrich many people hiding yourself is not the key to success. You only reach the right people if you really show yourself – instead of pretending you are somebody else, in order to be liked.
I grew up in Hamburg (1991, Scorpio/Leo) and have worked in the field of media and communication for twelve years now.
I work with fascinating people and companies to make sure that their mission reaches the right people and is seen and understood in the world .
Together we achieve a new level of visibility and more success with the right customers.
By the way, I have also studied all this, under "Books"you can find my bachelor thesis about visual communication in politics.