Attract more success and the right customers by truly showing yourself.
It's your time to shine.

Anja-Katharina Riesterer –
Authentic marketing, media studies
perceptual psychology.
You know that authentic marketing is for you when…
… you know that you can achieve much more with your business than you currently do. You find yourself wondering: Why do the wrong customers approach me – or none at all?
… you have had enough of confusing, inauthentic strategies and anonymous marketing webinars.
… values like authenticity, clarity and truthfulness are important to you.
… you have the inner fire to combine professional marketing with your authentic energy and values to turn the right people into customers.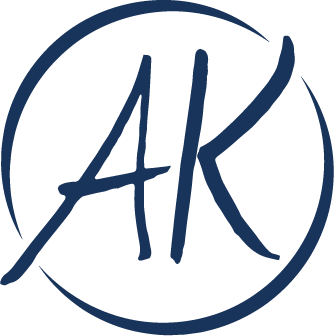 Your authenticity attracts
what's meant for you.
Anja-Katharina Riesterer
You get this and more from me:
be successfully visible with your next-level online appearance
( website , social media , etc.)
Appear on channels that you enjoy and that help you advance
appear in an authentic and self-confident way
attract the people who really want and need YOU as your customers.
You wont get this from me:
inauthentic marketing strategies

a focus on reach and numbers – you will be amazed how successful you can be with the right clients, irrespective of their count.
Hiding, procrastination or victim mentality. Those days are over!
Marketing support VIP
Package price: 1800 euros
Together we go "all in" and design your authentic internet presence (social media, website) from the colors to slogans, texts and photos. Always included: Mindset & empowerment to share your gifts with the world.

online, 70 minutes + one week follow-up by e-mail

Recommendation: 4-5 weeks. Package price: 5 weeks

Price in euros plus VAT
Marketing support
Free dates from August 2022
Especially recommended if you have already worked with me or have a single, specific request: Book your personal marketing support here. Do you want more from the right customers? You need input or ideas for texts? Don't know how to put your offer into words? We'll do that here!

online, 60 minutes + Preparation by email

Price in euros plus VAT
Initial consultation & analysis
Open time slots in July & August 2022
Book a professional analysis of your existing internet presence (website, social media, etc.) and receive well-founded recommendations to optimize everything and successfully address the right people.

If you are not online yet, you will get effective basic advice for your authentic start into visibility.

online, 30 mins

Price in euros plus VAT
YOUR TIME TO SHINE
Course for a new level in your visibility & more success with the right customers.
5 weeks. 5 places. Live calls and email support.

Coming soon.

Waiting list price: 2000,-

Prices in EUR plus VAT
I have advised and supported over 70 people and companies from Germany, Austria, Switzerland, Italy and Sweden.
"I used to think that marketing was superficial and manipulative…"
Hello, I'm Anja-Katharina! Initially , I wanted to be a journalist and always thought that marketing was pretty superficial and manipulative. But with a few " coincidences " life made sure that I grew into exactly this area. And in doing so I experienced how deep and profound marketing can be and how much it is connected to one's personal energy and development. And that you can use all marketing tools very authentically.
Hiding won't help you if you have a great service, creative offering, or product that can enrich many people. You only reach the right people if you really show yourself – and not what you think you have to be in order to please.
I grew up in Hamburg (1991, Scorpio/Leo) and have worked in the world of media and communication for twelve years now.
I work with fascinating people and companies to ensure that their mission reaches the right people and is seen and understood in the world .
Together we achieve a new level of visibility and more success with the right customers.